Barnes & Noble Nook HD+
It might work in a pinch for an uncomplicated tablet, but the Nook HD+ falls flat.
Barnes & Noble Nook HD+ Tablet Review
$269.00
Better than
17%
of Reviewed Tablets
Email
Despite the existence of an email app that will allow you to link your POP/IMAP/Exchange inboxes with the tablet, there is no GMail app, and any users of the ubiquitous email client will have to use the browser in order to access it. It really is a pain, especially as it's one of the more popular formats out there. Despite all that, the aforementioned app will allow you to read, compose, and forward email, though we had spotty success with attaching files in the office, your mileage may vary.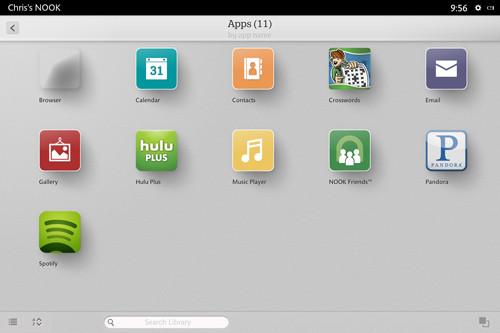 Web Browsing
Included in the software on the Barnes & Noble Nook HD+ is a very straightforward and uncomplicated web browser that allows users to browse the web with few annoyances. You can even set the URL bar with all the basic controls to disappear after a fashion if you hate it, but it's nice to know it's there. The Nook HD+ doesn't throw anything advanced or confusing at you, so novice surfers should be okay with this one.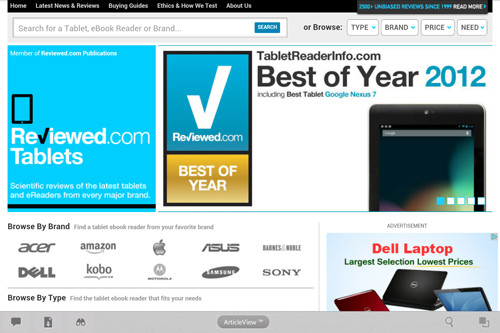 Sections