tablets
Sony Xperia Tablet Z Review
Sony's brand-new tablet attempts to answer users' most common problems—and delivers.
$245.99 at Amazon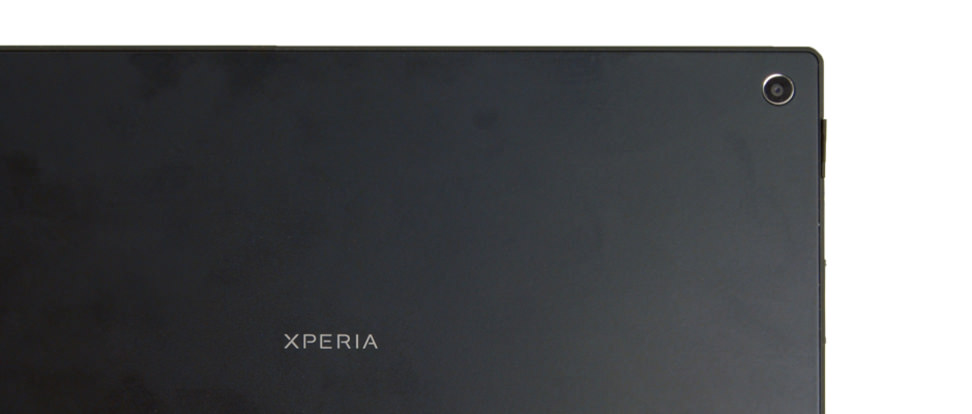 Introduction
Taking another stab at the tablet game, Sony pulls out all the stops with the Xperia Tablet Z. Using many of the popular features on other tablets—and some flavor of its own—Sony hit all the common talking points. Thin, fast, and heavily laden with features, this tablet is not only capable of handling whatever you throw at it, but it is not as delicate as it looks.
Design
It's only wafer thin
Words cannot adequately describe how terrified of breaking this I was when I first opened the box. It's easy to let your mind imagine a Mr. Creosote-scale disaster, a la Monty Python, but the tablet is tougher than it looks. Not only does it have a Gorilla glass screen, but it also has a nano-coating that's present on the Xperia Z phone as well—it's very weather resistant.
The Xperia Tablet Z has just about every antenna, port, or connectivity option found on any other tablet.
It's comforting to know that your new toy will survive sharing it with others—it's a fear that is very real for me, as my partner in life has been known to dunk the occasional cell phone in hot chocolate. While it's a fact of life that things break, it's good to know that you don't have to be an obsessed miser like Gollum, hoarding your precious tablet away from little fingers and shaky hands.
For the media hound, the Xperia Z has a plethora of items to offer in such a thin package—HDMI out, microUSB, bluetooth, NFC to name a few. At CES earlier this year, Sony hammered the point that all its devices would work cooperatively by means of wireless connectivity. It looks like the tablet is the very materialization of that goal: It has just about every antenna, port, or connectivity option present on any other tablet. If by reading this section you feel that you've come down with an aphasia, not to worry—just know that this tablet will be able to export video to your TV, share content with other devices like a phone, and even have expandable storage if you so choose.
From the thin profile down to the guts of the tablet, you're getting an extremely polished product: It's not only easy to hold for long periods of time, but Sony did an outstanding job of making sure the internal components were well organized and fit to cram everything into such a small profile (and not have the weight all on one side).
Performance
Decent performance despite the old operating system
It's not saying much, but the screen of the Xperia Tablet Z is much better than that of most Android devices. The color performance is more accurate, the contrast is wider, and the coating is not quite as reflective as other screens. Still, the difference is notable, and picture aficionados will appreciate the quality. It doesn't hurt that the resolution is the exact same as it is on your HDTV, meaning you really won't notice individual pixels like you would on a lower-res tablet.
The screen of the Xperia Tablet Z is much better than that of most Android devices.
I should point out that the slim profile and light weight comes at a rather steep cost, as the Xperia Tablet Z's battery is less-than-stellar. It'll still last you a commute, but it's probably not good for a long flight unless you have a power source ready to go.
What surprises me is the color gamut—it's huge. It looked a lot closer to the rec. 709 standard (the internationally agreed-upon range of colors used for HDTVs) when I first tested it, but it actually is much wider than that: Blues and reds are oversaturated, while greens are more or less where they should be. I'm not sure if Sony was gunning for an expanded color gamut like what we'll be seeing on some 4K TVs, but this tablet has the widest color gamut of any tablet we've ever tested. By a lot. Editor's note: After comparing the data to the Rec. 2020 standard (the standard for what colors a UHD Television should be able to reproduce), it appears that this is precisely the case.
As far as processing power goes, there isn't a ton that's really worthy of note. It won't wow you, but the tablet's processor ranks among the best on the market currently. You won't notice much stuttering or slow performance—even when you give the Xperia Tablet Z a lot to do.
Comparable Products
Before you buy the Sony Xperia Tablet Z, take a look at these other tablets.
In Use
Something for everyone
Enthusiasts may pooh-pooh Sony's choice to stick with the older version of Android 4.1, but a "forked" version of Android allows Sony to put in its own content and features. It can be daunting to learn a new set of apps and services, but for the most part, there isn't much that Sony altered about Android that would make learning how to operate the tablet any more difficult than it would normally be. Sony did add in its own flavor to the user interface, and it will feel familiar to users of Windows XP: You can put apps in a sort of quick-launch bar at the top of the screen, and the way the homescreen is laid out follows many of the same design elements.
The "tablet mode" system controls are back
What should interest enthusiasts is the interface. Detractors of the recent versions of Android bemoan the lack of tablet-specific control elements that made Honeycomb (Android 3.0) work well—namely, the "tablet mode" system controls. Where they used to be within thumb's reach in Android 3.0, they were moved to the center of the bottom of the screen, forcing users to take a hand away from holding the tablet to use them. The Xperia Tablet Z brings back the easy-to-use controls, and while it may not sound like a big deal, control schemes that use their "finger space" well make tablets far more rewarding to use.
If you're looking for a device to rule your living room, this tablet also has a built-in IR blaster, meaning that if you have a newer Sony TV, you can use your tablet as a universal remote, which is very cool. The ability to share media across your home network with your TV and control it with a tablet is a feature that Sony isn't giving up on, and I think Sony is right to do that—much of its 2013 branding efforts have been geared towards personal content sharing, and this is the logical extension of that.
Conclusion
As far as tablets go, the Sony Xperia Tablet Z certainly hits the ideal talking points—light, thin, and somewhat child resistant, the Z makes a strong case for itself in an iPad-dominated market. If you often use your tablet as a means to share photos, videos, and other media, the Xperia Tablet Z is a very good bet among Android devices.
It's not without its faults—I'm still wary of just how thin it is—but by the numbers, this is one of the better Android tablets on the market, and it's a true media maven. I would caution consumers to be wary of the fact that it's not going to replace a laptop or anything, but it fits the bill for web browsing, content sharing, and some gaming. The screen is special, and a treat to watch movie content on.
So if you're looking for a tablet that can do it all—and survive a klutz—you should give the Xperia Tablet Z a good, long look. It may not make you forget your desktop computer, but a tablet like this is a great tool for the living room, and even better on the go.
Our editors review and recommend products to help you buy the stuff you need. If you make a purchase by clicking one of our links, we may earn a small share of the revenue. Our picks and opinions are independent from any business incentives.