There are 256 games in the NFL season, and that's not even including pre- and post-season games. But if you're a diehard football fan, you'll be watching as many of those games as you can.
It's not cheap or easy to access every single NFL game this season (unless you live abroad), but it can be done. Whether you're a cord-cutter or a cable loyalist, we'll show you what services you need to see every minute of gameplay possible.
Note: This guide explains how to access every 2016 NFL game live (including pre- and post-season games). There will obviously be football fans who can do without the occasional out-of-market or pre-season game, and others who do not need to watch live, in which case the costs will be significantly lower. Our intent is to reveal every possible combination of NFL subscriptions and services that are available to you this season.
---
The Broadcast Rundown
Before we dive into the options, let's take a moment to understand why this process is so difficult in the U.S. It's all due to the convoluted broadcasting rights of the National Football League. Different networks own the rights to different game days. Sunday day games, which are regional games, are all aired by FOX and CBS. However, you can't watch all of the games through these networks due to rules regarding in-market and out-of-market games.
The NFL decides which games will be shown in certain parts of the country, making those games in-market. All other games not shown in a given area are considered out-of-market. And if you want to watch games that are out-of-market for your region, you will need to purchase DirecTV's NFL Sunday Ticket.
The NFL will continue to suspend blackout rules for the 2016 season.
All of the national games are broken down much more simply. Sunday Night Football is broadcast by NBC, while Monday Night Football is broadcast by ESPN. Thursday Night Football is a bit more complicated. According to the NFL, it's now shared among CBS, NBC, the NFL Network, and Twitter. For the beginning of the regular season, most Thursday night games are shown on CBS, the NFL Network, and Twitter, while most of the games in the latter half of the season will be shown on NBC, the NFL Network, and Twitter.
Still with us? Next, there's pre-season and post-season games. Pre-season games are broadcast in their respective local markets with the exception of eight nationally televised games. Post-season games are divided up among all of the above networks (except the NFL Network) while the Super Bowl rotates between CBS, FOX, and NBC (ESPN gets no love).
Phew...
The only good thing about all this is that, according to Sports Illustrated, the NFL will continue to suspend blackout rules for the 2016 season. The league originally suspended them last season to determine how much game broadcasts still affect ticket sales. (And it looks like they don't really affect each other anymore.)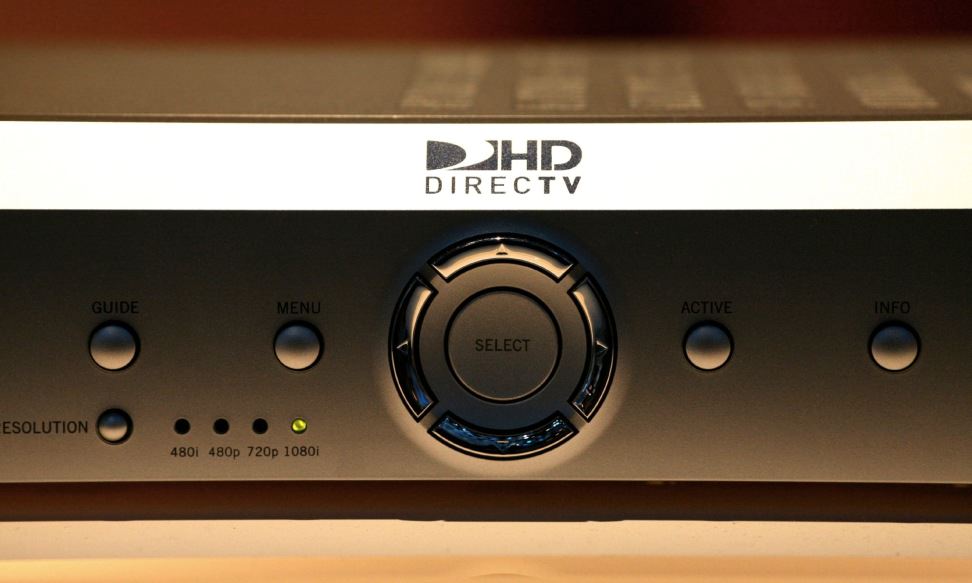 ---
The Complete Option
Because the broadcasting rights are so complicated, the easiest solution for watching NFL games is actually rather expensive. But a lot of people will appreciate the relatively few headaches. All said and done, you'll be able to turn on your TV and catch any game you want... live.
To do that, you'll need to subscribe to DirecTV's exclusive NFL Sunday Ticket service. That means you need to subscribe to DirecTV, as well as the NFL Network and the new NFL Game Pass. This will get you all the networks for local and national games, as well as access to all out-of-network games.
For every 2016 game, you'll need to subscribe to DirecTV, NFL Sunday Ticket, NFL Network, and NFL Game Pass.
NFL Sunday Ticket
The pricing of NFL Sunday Ticket, like the rest of this stuff, is also pretty complex. There are two versions of the service, both with different pricing tiers. There is the regular Sunday Ticket that comes through your DirecTV satellite dish, as well as NFLSundayTicket.tv, which is the over-the-top streaming version of the service.
Sunday Ticket for Satellite comes in two tiers: regular and Max. The regular Sunday Ticket currently costs $269.94, while Sunday Ticket Max costs $359.94. The regular tier gives you all out-of-market games and allows you to watch up to 8 games at once. The Max tier also gives you access to the NFL RedZone Channel and the ability to stream games on computers, mobile devices, and game consoles.
NFLSundayTicket.tv gives you the same features as the regular service, just over the internet. AT&T, DirecTV's parent company, announced last year that the service is available in many more cities where you can't install a satellite dish, as well as on four-year college campuses across the country. This version of the service also has two tiers: To Go (for computers, mobile devices, and connected devices) and Max (for all devices and includes NFL RedZone and DirecTV Fantasy Zone). The tiers cost $199 and $299, respectively. There is also NFLSundayTicket.tv U for college students, which costs $99.
NFL Network
The NFL Network is included with the DirecTV Choice Plan and above. If you're a new DirecTV subscriber, you will also get NFL Sunday Ticket Max included for free for the first year. The Choice Plan costs $60 per month for the first year, before climbing to $104 per month for the remainder of a 24 month contract.
NFL Game Pass
NFL Game Pass is the only way to watch all out-of-market preseason games live and on-demand. But it also includes a ton of other content, including all regular season games on-demand after they've aired and live audio from all games. The service costs $99.99 for the entire year.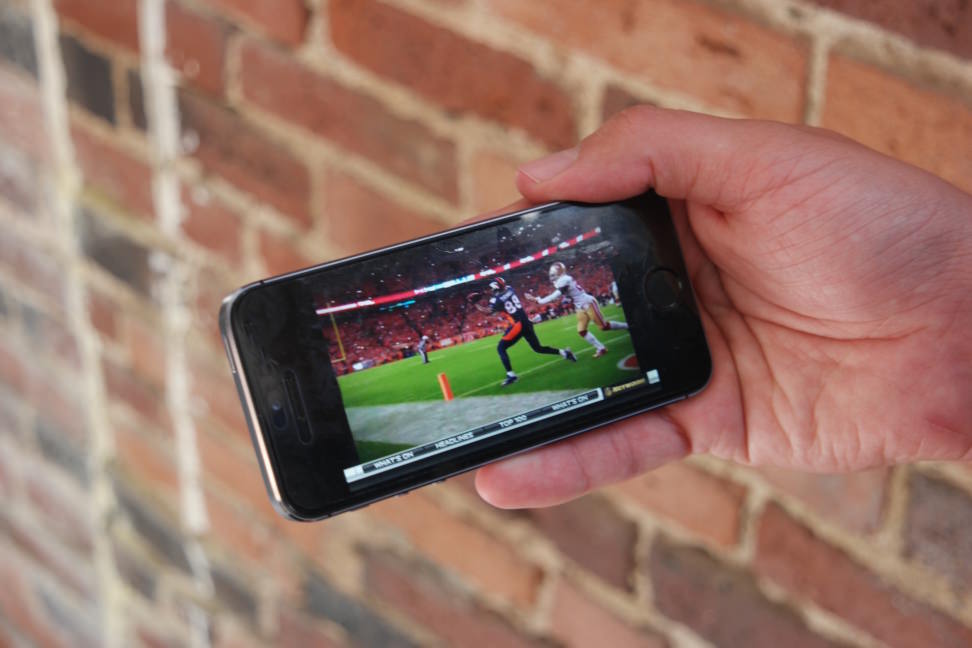 ---
The Cheapest Option
For folks who don't care about the type of screen they use to watch football, there's NFL Mobile. This service offers pretty much all available NFL content for much cheaper than Sunday Ticket, especially if you're already a Verizon Wireless customer. According to the App Store listing, the NFL Mobile is a Verizon exclusive, but it gives you live access to all local Sunday regional, Sunday night, Monday night, and Thursday night games, even the NFL Network and the Super Bowl.
NFL Mobile offers pretty much all available NFL content for much cheaper than Sunday Ticket.
NFL Mobile is included in Verizon Wireless plans, but without NFL RedZone, although you can get RedZone for an additional $1.99 per month.
The only games not included in NFL Mobile are out-of-market Sunday regional games and preseason games not shown on the NFL Network, so you will still need to subscribe to both NFL Sunday Ticket and NFL Game Pass to get all that. Game Pass can also be accessed in the NFL Mobile app, but requires a separate subscription.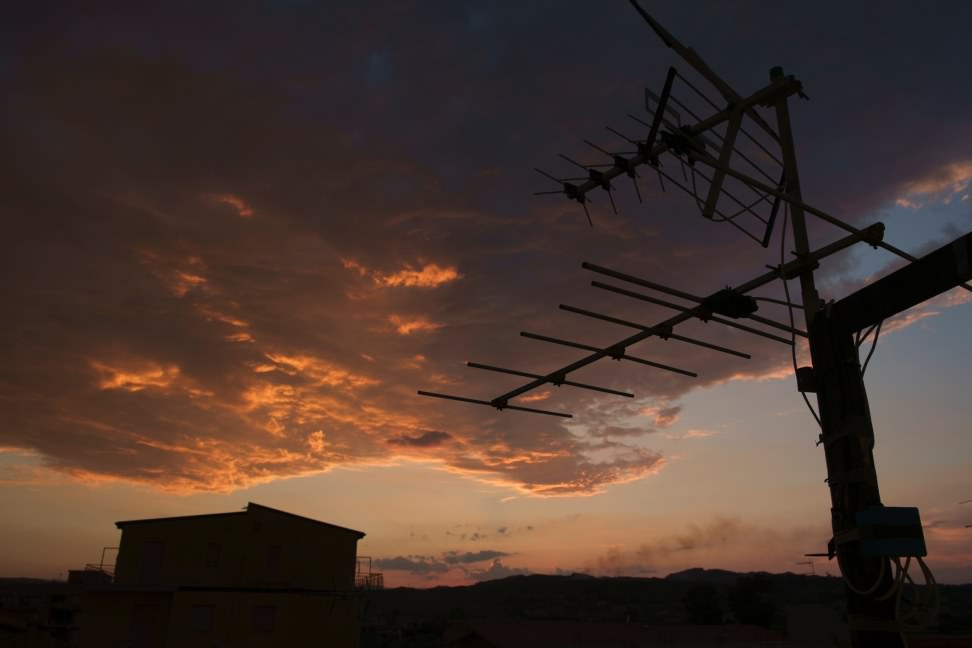 ---
The Cord-Cutter's Option
All cord-cutters know it's very difficult to get live sports without cable, but where there's a will there's a way. You can still get every NFL game as a cord-cutter, and finally for the 2016 season you'll be able to catch them all live.

First, you need to get an HD TV antenna. It sounds like an archaic solution for a 21st century problem, but it's the only way. An antenna will allow you to see local and national Sunday games, many Thursday night games, local pre-season games, and most post-season games on the over-the-air networks (CBS, FOX, NBC), which are all completely free.
Then, you will need to subscribe to NFL Game Pass, NFLSundayTicket.tv, and Sling TV. (NFL Game Pass will give you access to all live pre-season games, while NFLSundayTicket.tv will give you all live out-of-market regular season games.) Just keep in mind, NFLSundayTicket.tv is only available where it's difficult or impossible to setup a satellite dish and receive a signal, such as in cities or heavily wooded areas.
If you're not familiar with Sling TV, it's an over-the-top internet TV service that gives you a smattering of major cable channels starting at $20 per month. Unfortunately, in order to get both ESPN and NFL Network (for Monday Night Football and the rest of Thursday Night Football), you'll need to sign up for Sling's $40 per month plan.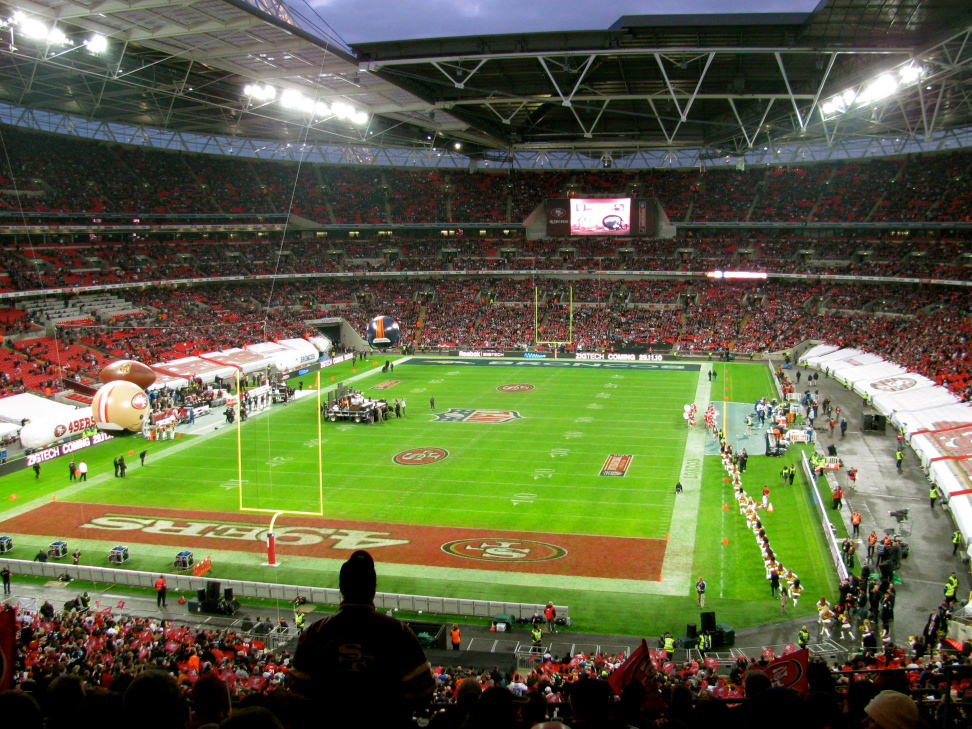 ---
The International Option
If you live outside of the U.S. and Mexico, you have the easiest solution of all thanks to the international version of NFL GamePass. This streaming service will give you everything, including the Super Bowl, as long as you pony up.
Last year, it came in three tiers: Follow Your Team ($99.99), Season ($129.99), and Season Plus ($199.99). The first gave you all games for a particular team; the second gave you just the pre-season and regular season games; and the third gave you everything, including the Super Bowl. It's unclear how the plans have changed for the 2016 season.
NFL Extras
For those of you who are true die-hard football fans and want more than just the games, the NFL has extra services so you can get your fix.
It all depends on what combination of services works best for you.
Aside from NFL Game Pass and NFL RedZone, which literally only airs red zone gameplay, the league offers one more service: NFL Now.
NFL Now is essentially an NFL news channel that you can personalize based on the teams you like. It does not show you any games, but it will give you game highlights and archived NFL films if you pay for NFL Now Plus. The regular NFL Now service is free, while the Plus service costs $1.99 per month in the US, Mexico, and UK, and $4.99 per month in the rest of the world, according to the App Store.
The league used to have a service called NFL Audio Pass that gave you live radio coverage of NFL games, but that service has disappeared from the NFL's site. However, if you still want live radio broadcasts of all NFL games, you can get them with NFL Game Pass.
The Bottom Line
There's really no single best way to watch the entirety of NFL content (unless you live abroad, of course). It really depends on what combination of services works best for you, as well as how much you're willing to spend.
Even cord-cutters can get in on the live game action, it just takes some ingenuity. Hopefully as cord-cutting continues to grow in popularity, it will be easier to watch games over the internet. In the meantime, DirecTV still offers one of the easiest (albeit expensive) solutions around.
Related Video
Our editors review and recommend products to help you buy the stuff you need. If you make a purchase by clicking one of our links, we may earn a small share of the revenue. Our picks and opinions are independent from any business incentives.
Be in the know! Get Reviewed.com news and reviews straight to your inbox.
Thanks for signing up!